Professional Pool Building & Construction
Fountain Blue Pools, Inc. has been in the pool construction and design industry since 1996, and our services are available from Parkland to Port Saint Lucie. If you are ready to add a pool to your home, Fountain Blue Pools is the company for you. From a simple budget design to an extravagant pool and design, no project is too small or too big for Fountain Blue Pools. We are both experienced, professional, and we love the work we do!
Pools are a beautiful feature to add to your home and they are known to increase the value of the home. Adding a pool to your living space is a great idea, but the process can be expensive and stressful unless you work with an experienced pool building company. Here at Fountain Blue Pools, we stand by our work and promise to build you a beautiful backyard sanctuary. For years, we've created long-lasting pools that South Florida homeowners love and enjoy. Let us build you the pool of your dreams!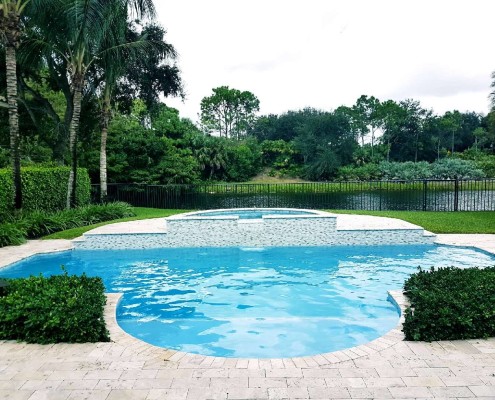 The Pool Construction Process
Building a pool correctly is a complex process. Fortunately, we have years of experience under our belts. We understand that communicating with the homeowner is critical. You will always have access to our amazing staff in the office and to the project manager in charge of the construction of your pool to ensure that you are never kept in the dark regarding the process. When we begin the build, we'll give you a timeline for completion as well as step-by-step progress reports along the way.
If you've always dreamed of having a custom pool on your property be sure to call us today so we can get you set up with one of our professional pool designers and provide an estimate that you can't pass up! Contact our office today to schedule a meeting to plan your pool project or to find out what it would cost to build your dream pool or spa, we are here to help you!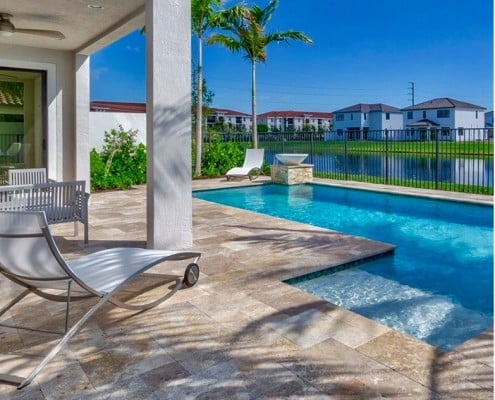 The Areas We Serve
"From Parkland to Port St. Lucie"
Schedule Now!
Fountain Blue Pools, Inc. is an experienced pool construction, repair, and maintenance company located in the West Palm Beach, FL, area. We serve many communities throughout the region, providing everything from pool and spa remodeling to regular maintenance services. Our knowledgeable staff is here to make sure you get everything you need to enjoy your pool or spa.
Schedule with us today and get a free estimate.