Fountain Blue Pool Service
At Fountain Blue Pools, we understand how important it is to keep your pool sparkling clean year-round, especially during the summer. Our goal is to help your outdoor living space feel like a relaxing oasis, not another chore. For this reason, we offer pool and spa maintenance that can be tailored to your specific needs and budget.
Our pool professionals also design, construct, renovate and repair swimming pools and spas. Our goal is to be your number one source for swimming pool services in West Palm Beach.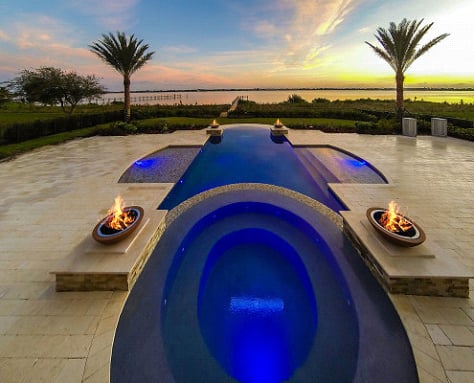 Why Choose Us?
Call us today for a free consultation!
What Our Customers Are Saying
"Five stars! From start to finish, the team demonstrated exceptional professionalism and expertise. They provided personalized attention, guiding me through the process and ensuring I made informed decisions. The installation was seamless, with skilled workers who worked diligently to exceed my expectations. Their customer service was outstanding, addressing all my concerns promptly. Overall, delivered a remarkable pool within the agreed timeframe and budget. I highly recommend them for their outstanding service and commitment to customer satisfaction. Thank you for transforming my backyard into a stunning oasis!"
"Highly recommend Joanna Potter as the designer. She is very knowledgeable and dedicated to her craft. We had a hard time getting pool companies to answer the phone until I got a hold of Joanna. She answered right away, explained everything carefully, helped us come up with a design we loved, worked around our budget and designed a beautiful pool for us. She was very patient and always answered our questions, even stepped in when issues came up. Yes there were some issues along the way but they did deliver an amazing pool to us within the timeframe they promised and in the end that's what really matters."
"Mike in repairs is outstanding. I have had A few age related issues with my pool, in the last few years. He was very quick to evaluate and repair everything, that I had previously been told was been unrepairable. Anything that has needed replacement, he quickly and efficiently replaced. He's very professional and a very good communicator. I could not possibly be more pleased.Giosier was also very good."
"We are in the process of building a pool with Fountain Blue Pools. The pool is not even complete yet, but I wanted to give Robbin Sowinski huge props for being amazing attentive to her clients needs, and beyond exceptional customer service. I am a business owner who prides myself on attention to detail and customer satisfaction. Robbin is a huge asset to Fountain Blue Pools, and really the main reason we chose to build our pool with Fountain Blue!! Important to note, We are extremely happy with the, speed of construction, progress and quality thus far!!"
"Desmond has been my pool guy for a few months and has been fantastic. He knows his stuff and goes the extra mile to make sure my pool always looks it's best. He's always on time or early, and extremely friendly & professional. I would definitely recommend him."
"Joanna Potterr of Fountain Blue Pools did the most professional and amazing job in designing our new pool for our new house; the pool was completed a short while ago. The work that Joanna performed was significantly greater than what anyone would have expected from start to finish. Additionally, Joanna made certain to detail the concerns my wife and I had as to upgrading equipment that we did to insure and secure the "well-being" of our pool. I believe that out of the 347 houses in our development, we were the only ones given that advice and therefore got more than what we paid for. I would recommend anyone to use Joanna to design and create an incredible liftetime in-ground pool!"
"I have been using Fountainblue for the service/cleaning of my pool and for maintenance of my pool equipment for the past 13 years. They are very reliable and responsive. Mike Ybarrondo has been in charge of my pool equipment and he has gone above and beyond with assisting me. I would 100% recommend using Fountainblue pool services."
"I have been using Fountainblue for the service/cleaning of my pool and for maintenance of my pool equipment for the past 13 years. They are very reliable and responsive. Mike Ybarrondo has been in charge of my pool equipment and he has gone above and beyond with assisting me. I would 100% recommend using Fountainblue pool services."
"We decided to go with Fountain Blue to build our home after searching and searching. Never heard back from other companies, or prices were too high, or just not professional. Robbin from Fountain Blue just made us feel good. We knew we were in great hands. She treated us like we were friends or family. She took our ideas, designed the pool right on the spot, gave us her personal recommendations and ultimately helped us get a pool that we couldn't be happier with. Absolutely love her and Fountain Blue. She stayed in contact with us to the end, and then some! Always made us feel like we were her priority. "
Pool Services Mission
Fountain Blue Pools, as a company, will continue to place our clients' needs above all else. As we grow our client list we will maintain our personal assurance to each site. We will continue to build Fountain Blue Pools as a small, family-run operation with the availability to support the families of our employees.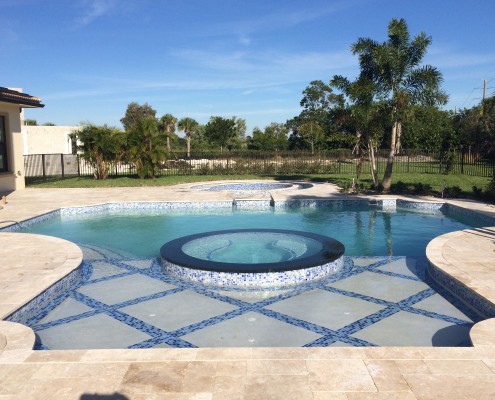 Vision
The principal corporate objectives are to provide an exceptional level of service to customers, close and mutually beneficial partnerships with suppliers, rewarding and satisfying careers for employees and growth of the company asset base whilst at the same time making a worthwhile contribution to the region and its environment.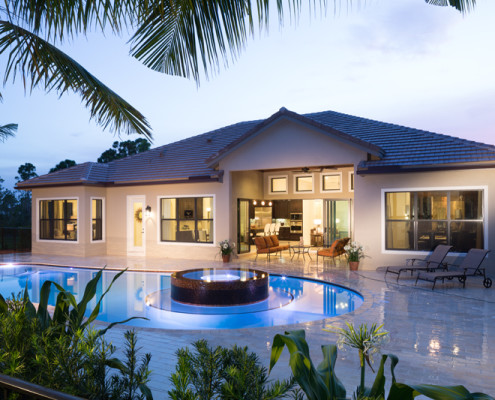 Full Service Company
New Swimming Pool Construction
Premiere Swimming Pool Renovation
Complete Swimming Pool Equipment Repairs
Weekly Pool Cleaning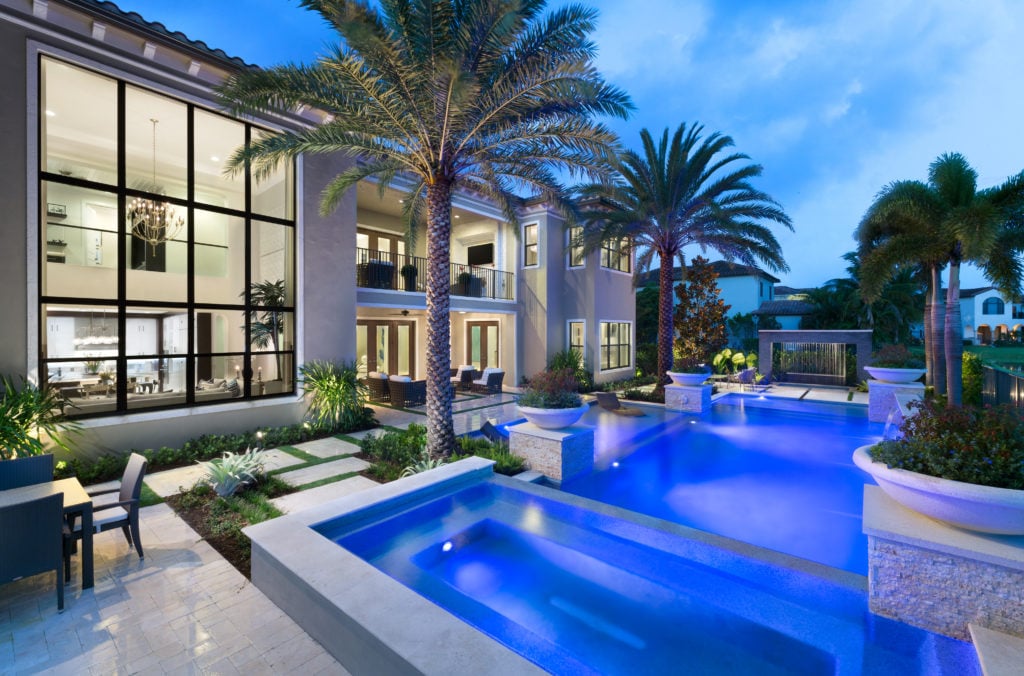 Integrated Customer Service Technology
Email Alerts
In field Mobile technology
In-Office Support Staff
In-Field Support Staff
In-House Pool Resurfacing Crews
In-House Project Coordinators
*Over seventy years of industry trade experience*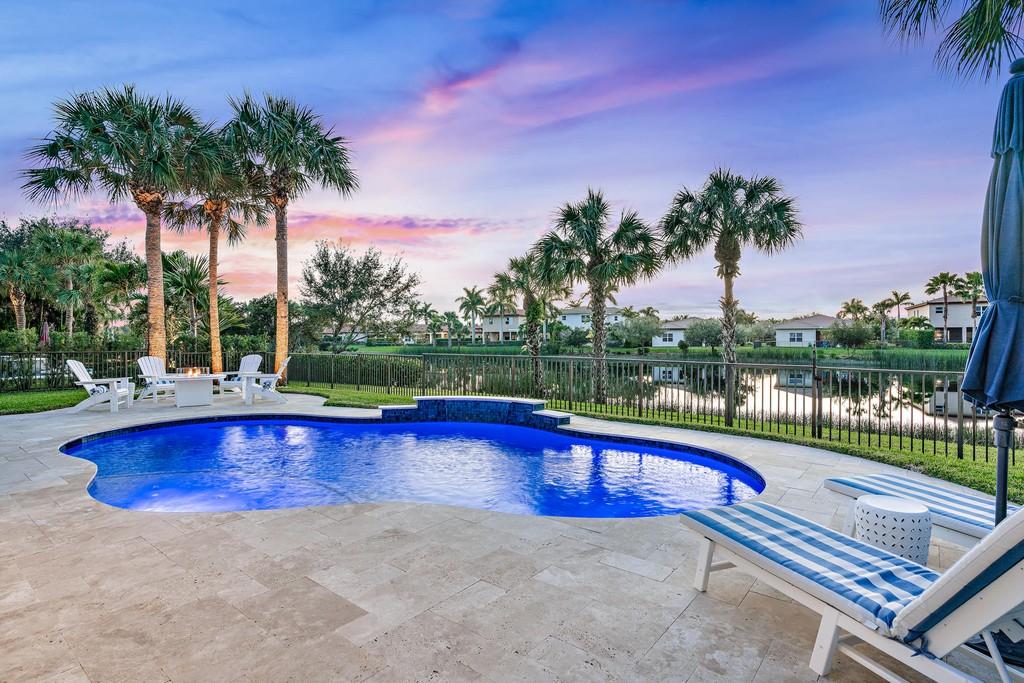 Trade Accreditations
National Plaster Counsel
Florida Spa Pool Association
Certified Plaster Applicator with Southern Grout Mortar
Certified Plaster Applicator with Florida Stucco
We are a fully licensed and insured company, providing high quality pool services since 1996. As members of the National Spa and Pool Institute, we are continually building up our expert pool services. We are also members of the Trade Association of Pool & Spa Professionals, working closely with some of the best companies and brands in the industry. Our employees are all fully trained and always present themselves professionally. Your complete satisfaction with our work is our number one priority, which is why we offer client referral and customer loyalty programs.
If you would like to schedule our services or place an order our products, please feel free to contact us today at (561) 969-2299.