Custom Pools Available From Parkland To Port St. Lucie
Fountain Blue Pools, Inc. has constructed countless custom pools from Parkland To Port St. Lucie. Are you looking for a unique look for your swimming pool? Are you looking to step away from the mundane and step into the original? Have you had the same old, dated pool for too long?
If so, you have come to the right place. Our company has been designing amazing custom pools since 1996. We can build a pool that reflects both your lifestyle and your personality. Even a simple design with just a few custom features can help you step away from the generic pool designs you see everywhere. Our designers will create a pool that fits perfectly in your unique space and that suits your taste. Why settle for a regular pool when for just a little more you can have something truly beautiful? Schedule a free consultation with one of our expert designers today to take a look at the possibilities.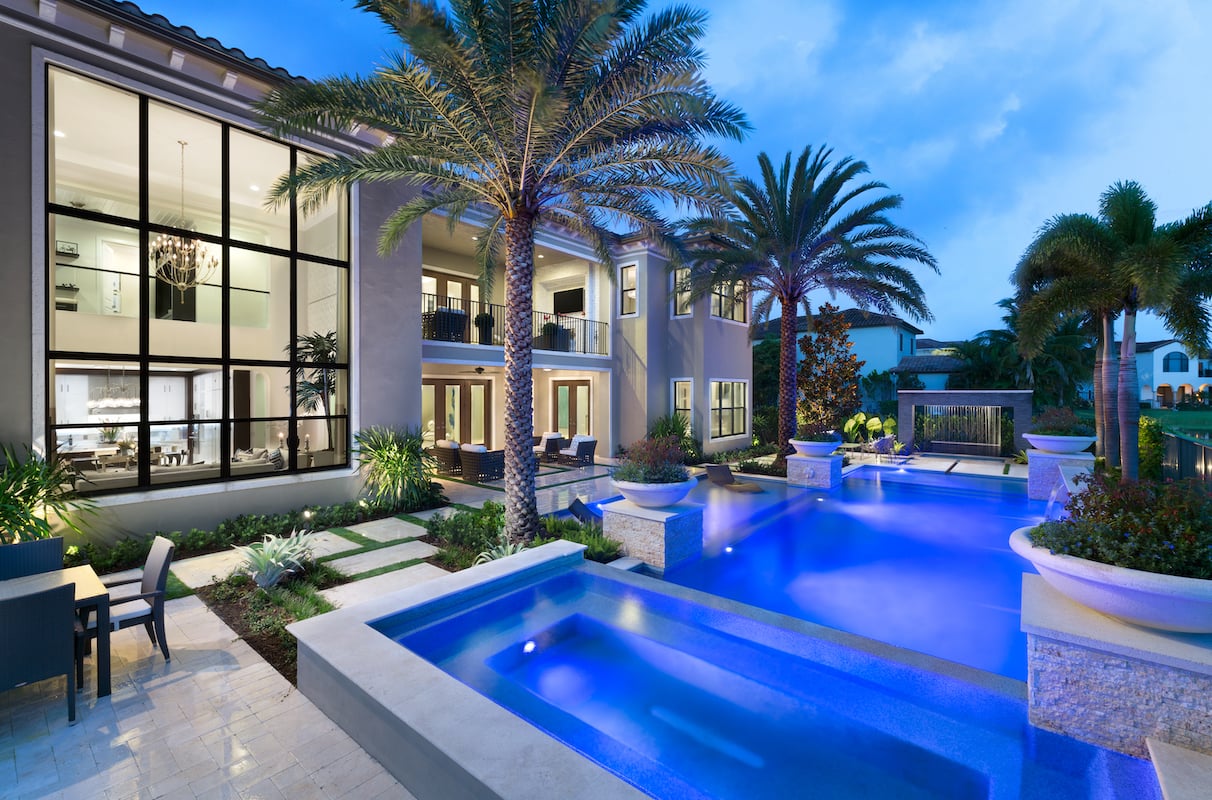 Custom Pool Design
Keep in mind that "custom" does not necessarily mean "not affordable". Our team will work closely with you to create your dream pool at the most affordable price possible without compromising quality of design or construction. We understand the ins and outs of building a pool from the ground up and know of many ways you can save on costs without sacrificing on the end result. Being in business as long as we have, we've come up with amazing concepts that are eye-catching and affordable.
Custom designs can incorporate anything you'd like. We can include a slide, custom tile work, or even a whirlpool on the side. Practically anything is possible. Our designers can also handle custom shapes and pools designed especially for children. We love a good challenge, and we enjoy making our customers happy. We are also able to share some ideas if you aren't sure of the direction you'd like to go with your spa or pool design.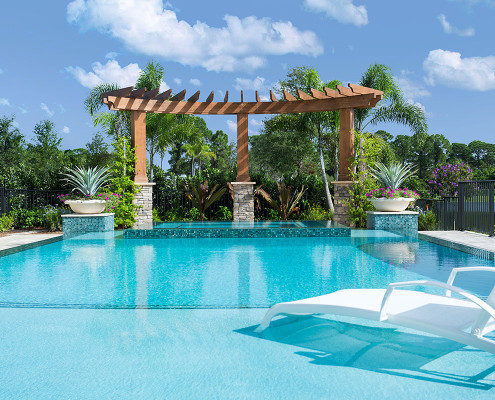 Building Your Custom Pool
You don't have to get the same pool as everyone on your block. With one call to Fountain Blue Pools, you can have the pool of your dreams in less time than you think. Give us a call for a free consultation. We'll sit down and discuss your needs and wants, as well as any space considerations and landscape design. The first step, of course, is identifying the function of your pool: Is it for calm and relaxation? Do the kids need a place to play? Would you just like to cool down on hot summer nights? Do you want to be able to swim laps, or are you just looking for a place to splash?
Next, let's consider placement. Do you want an in-ground pool, or is above-ground more your style? Do you have a large backyard just calling out for a water feature, or did you want to build a deck around your new custom pool? What kind of maintenance is acceptable to you? Answers to these questions will help us build the perfect pool for you and your family.
Call Fountain Blue Pools to start your custom pool project!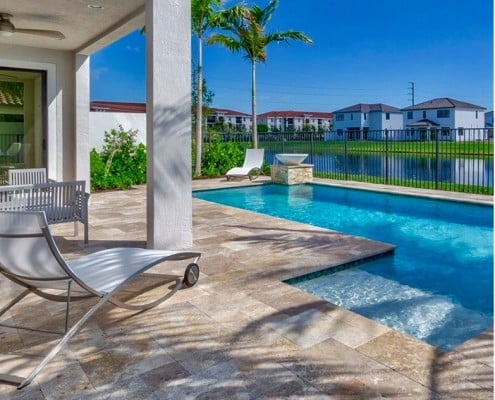 Call us today to learn more about our residential swimming pool services available throughout Palm Beach County.
The Areas We Serve
"From Parkland to Port St. Lucie"