New Home Pool Construction
We pride ourselves for many years on being awarded by New Home Builders in new communities in building model home pools that help our clients sell their homes but also allow new home buyers a vision of what their backyard could be and a life-style they can have.
You and your family are looking for a new home and you drive into a brand-new community …. You pull up model home and are attracted to the pristine landscaping and the elegant lines of the house. As you walk inside and explore each room your excitement builds ….
Then …. you walk outside and as you open the doors you discover a Florida Resort Style of living. The blue sparkling water in the pool, you hear the gentle splash of water from the water features, you see the lush landscaping, the beautiful spacious deck for a grill and furniture, the elegant tile surrounding the pool add that special touch of beauty, you can visualize you and your family living comfortably and you know this is home ! Living the lifestyle, you've been waiting for and make the sunshine state your new home.
To Fountain Blue Pools, it is not just building a pool but building long lasting memories for years to come.
Fountain Blue Pools is entrusted with many home builders in new communities for their model homes to install model home swimming pools. Our goal is to help new home buyers explore all options of outdoor living. Our designs are unique to each home that is built offering a different array of pools, water features, decking, turf all while catering to our builders.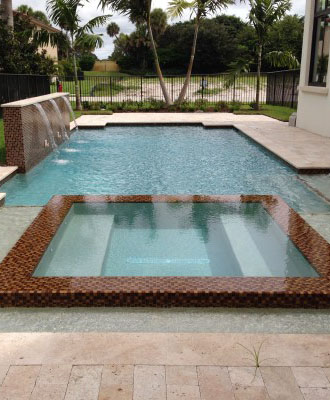 Our Clients Are Our Number One Responsibility!
We build for many residential home builders and private home builders. Just a few of our client's below. We, at Fountain Blue Pools understand the needs of our clients and their attention to detail and the buyer's attraction to wanting a new home allowing Fountain Blue's team to come up with amazing outdoor living areas.
Here are just some of the builders we work with and the new communities we have design and installed model home swimming pools from Parkland to Port St Lucie, let Fountain Blue Pools be your first and only choice to impress!
Mattamy ~ Enclave at Boynton Waters ~ Boynton Beach
Mattamy ~ Traditions ~ Port St Lucie
Akel Homes ~ Villamar at Toscano ~ Boynton Beach
Minto Homes ~ Westlake ~ Loxahatchee
Ryan Homes ~ Parkland Falls
Ryan Homes ~ Arden ~ Loxahatchee
Ryan Homes ~ Banyan Bay ~ Stuart
Lennar ~ Parkland Bay ~ Parkland
Lennar ~ Watercrest ~ Parkland
Lennar ~ Palm Meadows ~ Boynton Beach
Lennar ~ Prado ~ Jupiter / Martin County
Lennar ~ Riverbend ~ Stuart
Your dream backyard oasis awaits!
Check out our Model Home Pools in our Photo Galleries !!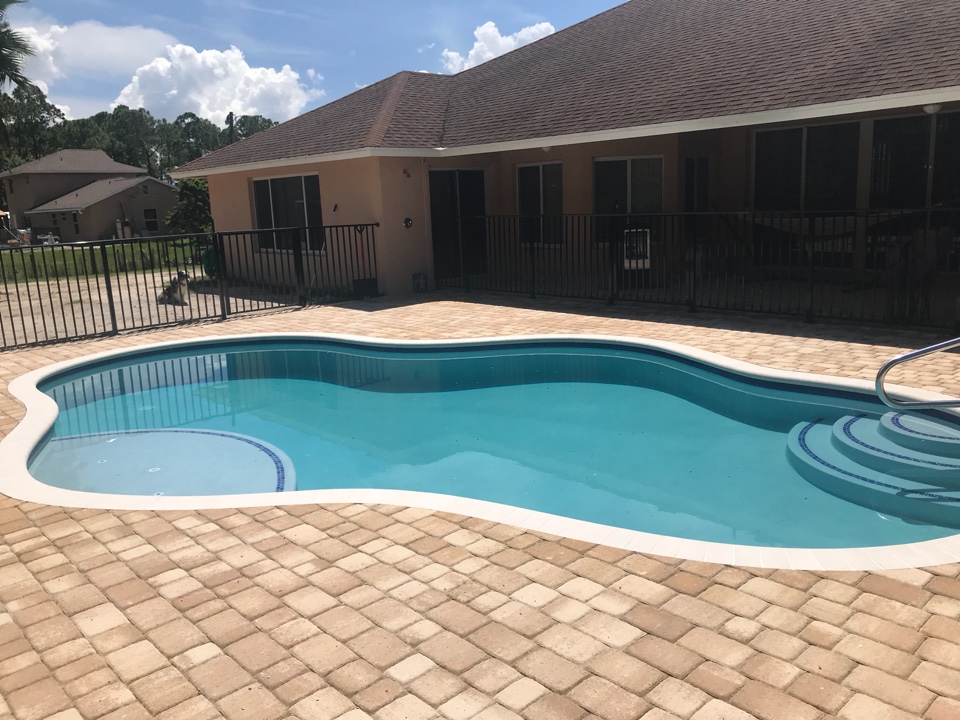 Call us today to learn more about our residential swimming pool services available throughout Palm Beach County.
The Areas We Serve
"From Parkland to Port St. Lucie"